How to sign-up for our newsletter at VintageJewelrySupplies.com
There are multiple ways to sign-up for our monthly newsletter.
1) The easiest way, using the newsletter block on the left hand side of our website.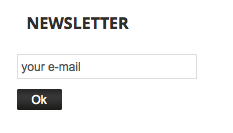 2) The most common way is opting-in while creating a new customer account.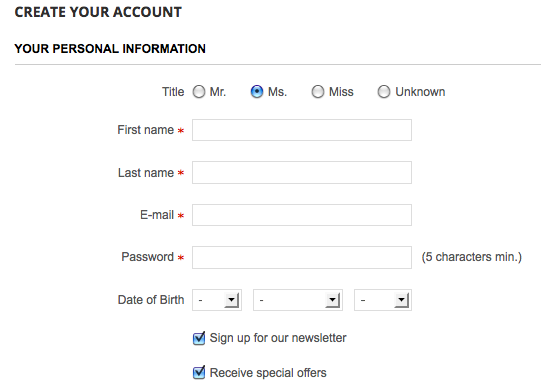 3) Alternatively, customers can access their "My Account" >>> My personal information >>> section.


Once there our jewelry makers can enable the checkboxes for "Sign up for our newsletter" and "Receive special offers"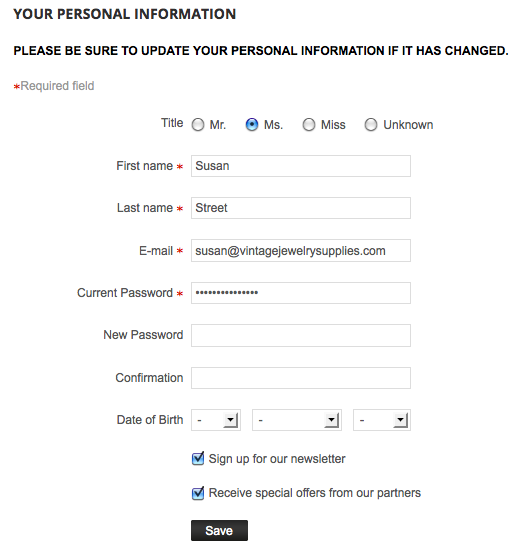 The benefits of our newsletter
By signing up to our newsletter and special offers, you will be automatically entered into Vintage Jewelry Supplies monthly giveaway to one randomly chosen email address from those who are registered for it.
The gifts will be beading books, magazines, maybe a grab bag of gemstone beads or pendant beads or a grab bag of our findings.
Be sure to register for our newsletter. We include a free designing tip every month and we normally only send out one per month.