Many of you are now doing your own patina on your pieces and are requesting items in raw brass. Once you get your piece where you want it to be you need to coat it with something to protect it. If you want the raw brass look on an item, you need to do this as well. There are many different items you can choose from, some being a spray, others liquid to be applied with a brush. An example of a nice spray is by Mohawk.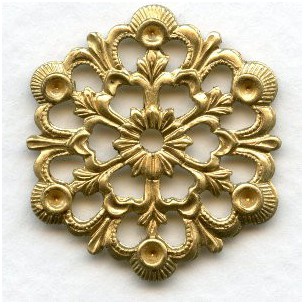 Rosettes for Rhinestones Raw Brass 29mm (6)
BUY IT NOW $4.00

Be sure and follow all directions listed from the manufacturer and to avoid clumping, spray lightly several times instead of heavy all at once.
---
We are also giving 10% Off all other items this Saturday, Sunday, and Monday!
10% off all orders 8/15/20 to 8/17/20 Midnight P.S.T.
Thank you for shopping with us!