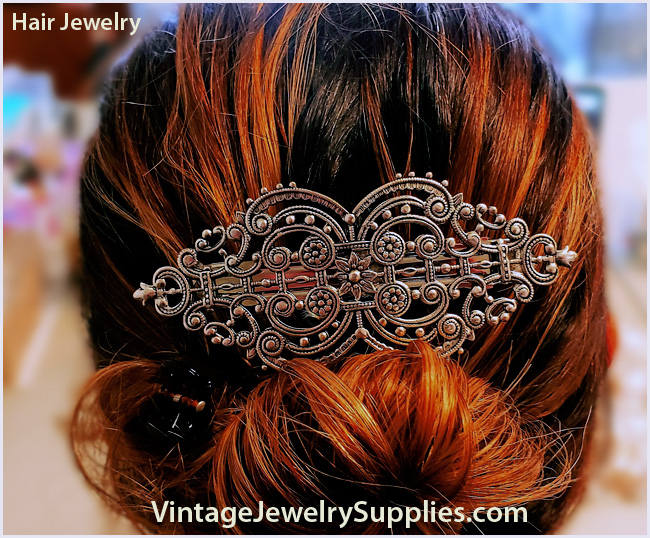 Take out the plastic clip and dress it up!
Make it simple or dramatic.
I am using W101A (filigree)  and WX01 (french clip) with some E6000 glue (X185)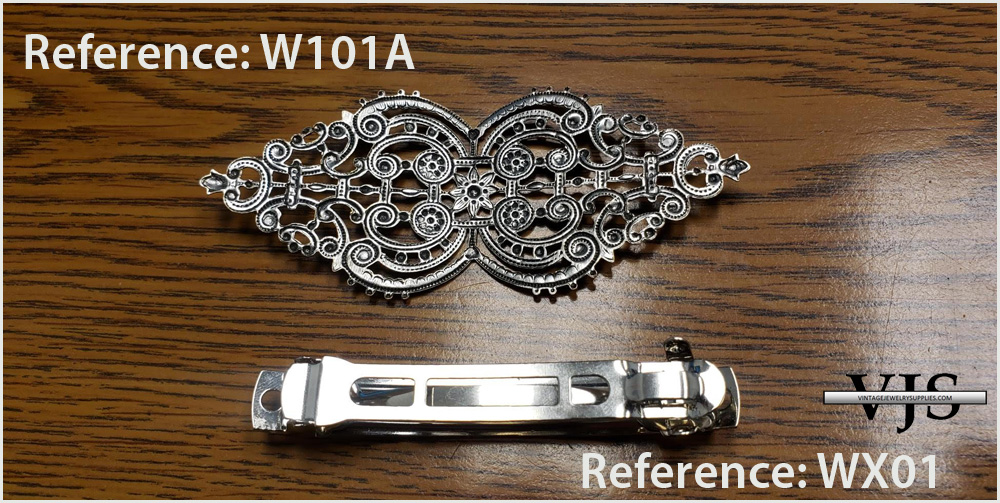 To allow the glue to set correctly, use the X333a (holding clips) to keep it in place overnight to dry firmly.  You may also use a thin wire or fishing wire if the glue doesn't hold the way you would like.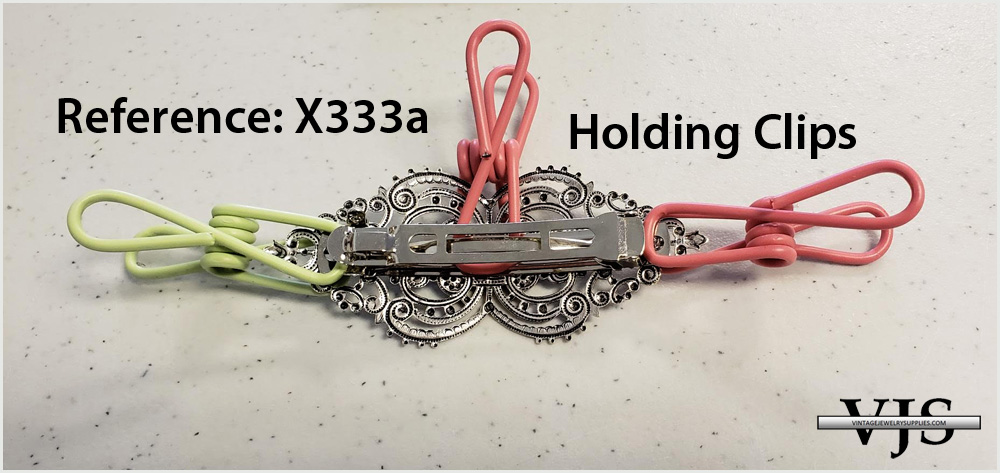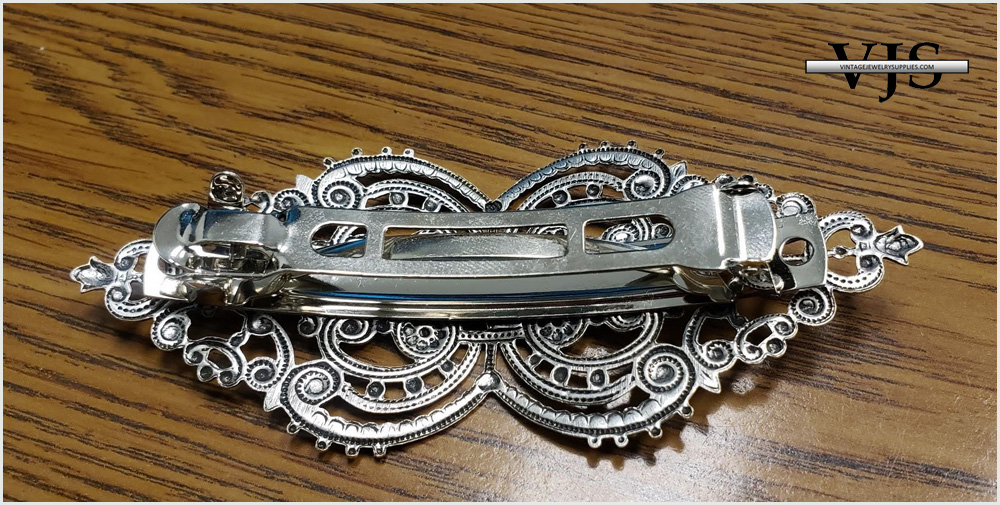 Then use it as is or embellish to you own liking.  You will get compliments every time!